"I'm confident that I can solve your problem because I overcame a similar challenge in my own life: how to effortlessly eat healthy all the time."
Usman Shaikh
Founder / CEO, dil figaro
Read founder's story
We sit at the intersection of

personalized advice and meal delivery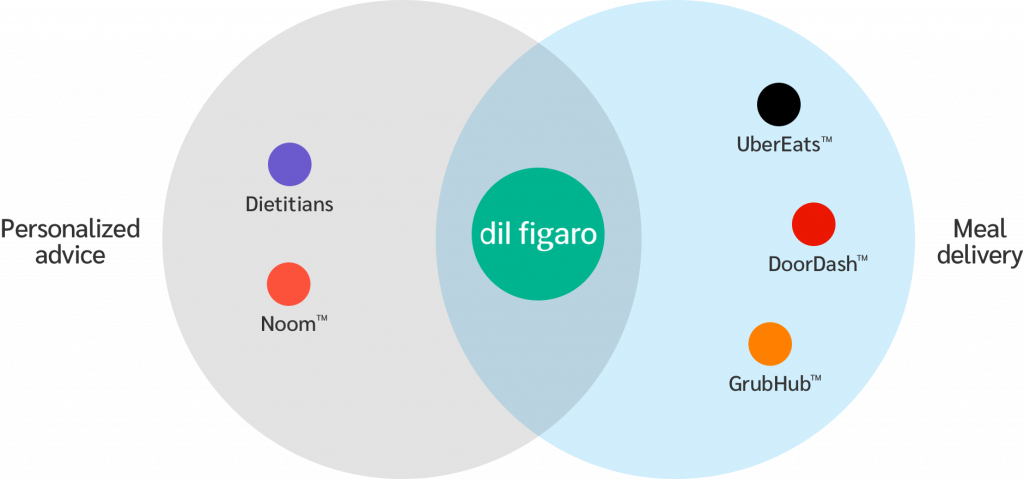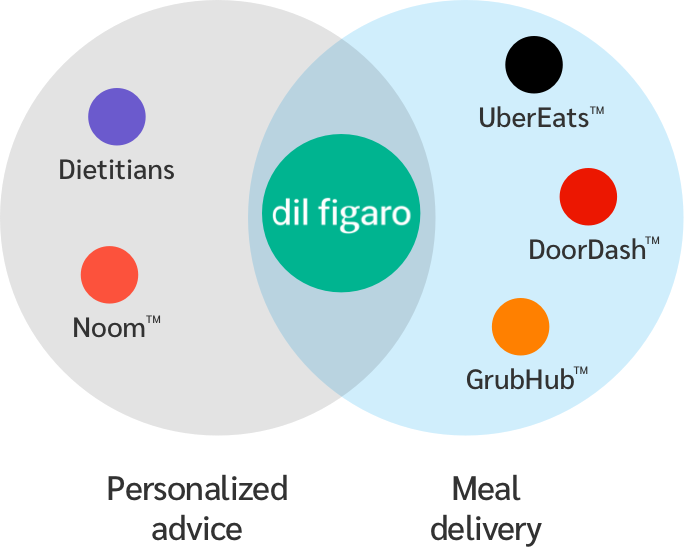 An integrated solution that fits
your health goals
You can choose from several
price ranges
$$ (up to $20 per meal)
$$$ ($20 – $40 per meal)
$$$$ (over $40 per meal)
No mark-up on meals
No subscription
No tips
We donate a portion of our profits to promote healthy nutrition in underprivileged children across the globe.
Snapshot

of restaurants
We take great care in selecting restaurants that are super-healthy, preferably organic, highly rated, known for their quality, and also allow necessary customizations.
What our clients say about dil figaro
Common questions
Are you looking for ways to eat healthy and delicious food? Our nutrition experts have answers to the most commonly asked questions.
How do you personalize my meals?
We develop your nutritional profile from your answers to our short questionnaire. Our proprietary technology, developed with the insights from our dietitian panel, matches your profile with the carefully selected meals from the top-rated local restaurants. We further customize the meals – through collaboration between our dietitian panel and the chefs as well your own personal notes – to ensure that they become health-fit for your goals, medical conditions and dietary restrictions. We also take care of the delivery.
We will soon be adding groceries, meal kits, and frozen meals to the list of freshly prepared meals from the restaurants. Our vision is to take care of your entire personalized digital kitchen.
What if I have several medical conditions and dietary restrictions?
Our technology, under the guidance of the dietitian panel, labels each and every meal to ensure it matches with all of your health goals, medical conditions, and dietary restrictions.
If you prefer, we can arrange a consult session with one of our dietitians to further address your nutritional needs.
How does the meal service work?
You can place your order to be delivered immediately, picked up by you, or delivered as part of your weekly meal plan.
How do you secure my financial data?
We have partnered with a leading financial payment processing platform named Stripe. Stripe deals with both Fortune 500 companies and start-ups.  All your financial data is directly inserted in Stripe's database thereby removing the leakage risk on our side.  You can learn more about stripe on their website: www.stripe.com.
Stripe charges 2.9% +$0.30 per transaction as payment processing fees.