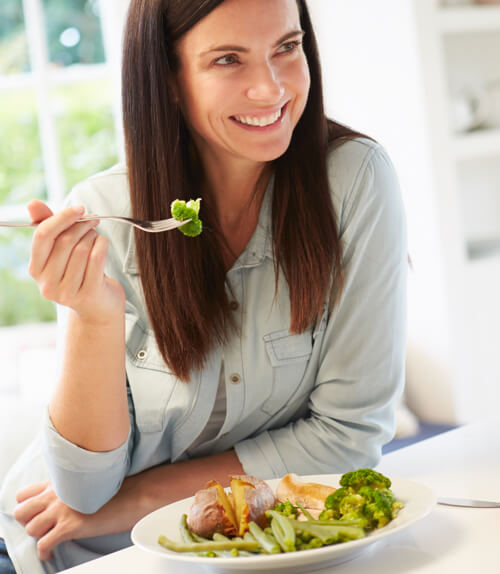 Personalized Digital Kitchen:
bringing health & taste together
We bring you wholesome meals that serve your health goals, taste preferences, and save you time. We also address your medical conditions and dietary restrictions. And, with the guidance of our dietitian panel and close collaboration with the top-rated local restaurants and chefs, we personalize and deliver these meals to you.
That's how we make you happy!
We are all about client-focused nutritional experience. It's our recipe for your happiness.
Our founder, Usman Shaikh, was inspired by his own experience of healthy nutrition and its impact on his health outcome. After going through an angioplasty procedure at the age of 45 (with 3 stents in his heart) he turned his life around with the guidance of his dietitian. It was a 180-degree pivot of his lifestyle whereby the focus was to restore his optimal health in a durable manner. Weight loss was a result that came with it though it was never the primary goal. That is why the weight has stayed away even after 7 years.
Given that he was an investment banker with long work hours he realized the value of receiving a health-fit and taste-matched meal that was delivered fresh to him. This combination of health and convenience meant that he could spend more time with his loved ones without having to worry about what and how to prepare his next healthy meal!
We have set up dil figaro with a clear mission of taking care of your personalized nutrition needs. Our core team - the most important of the resources that we bring to you - consists of physicians, dietitians, and data scientists who work with your top-rated local restaurants to serve your health goals.
We have a patent-pending proprietary method of developing digital kitchen that results in personalized nutritional choices for you.
New Canaan Man Launches Personalized Nutrition Start-Up 'Dil Figaro'
By Michael Dinan | October 28, 2020